How much does a removal company cost?
One of the biggest decisions you will make for moving day will be whether to use a professional house removal company or go it alone.
For most people, the thought of packing up all their worldly possessions and entrusting them to strangers is a daunting one.
On the other hand, some may find it can be a daunting exercise to complete packing boxes yourself!
So, if you're in a similar dilemma, and you want to know how much removals companies cost, then read on to find out everything you need to know.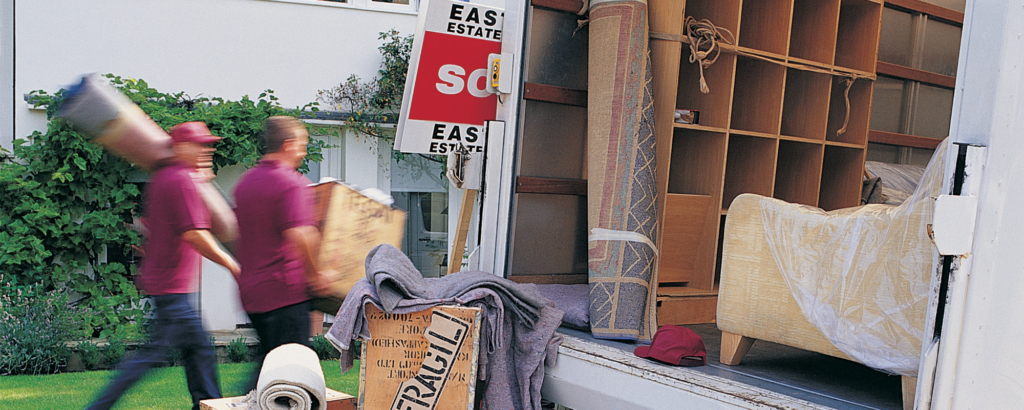 What is the average cost of a house removal?
The average UK house removal cost is said to be anywhere between £500-2000 depending on the size of your property and the volume of items to be relocated.
Each house move is unique, and there are many variables which will affect how much your final quote comes to.
Below we have given an estimated average for a local house removal based on our most recent data.
Average removal costs of a 1 bedroom house move – approximately £508
Average removal costs of a 2 bedroom house move – approximately £626
Average removal costs of a 3 bedroom house – approximately £814
Average removal costs of a 4 bedroom house – approximately £1220
Average removal costs of a 5 bedroom house – approximately £1580
As stated above the above information only takes into account a removal cost for an average, local move.
How a house removals firm calculates your moving costs
Numerous factors have to be considered to have your removal costs calculated.
The size of your property
A pretty obvious one, but the size of your property can impact the cost of moving.
The logic here being that the larger the house, the more items it has. The more items it has, the more time it will take to move everything, and therefore the higher the overall cost.
How much stuff you have to move
This goes hand-in-hand with point one – if you have a lot of stuff, it's going to take longer (and be more expensive) to move than if you have less stuff.
This is when it could be a good idea to have a decluttering session and figure out what you'll truly need in your new house.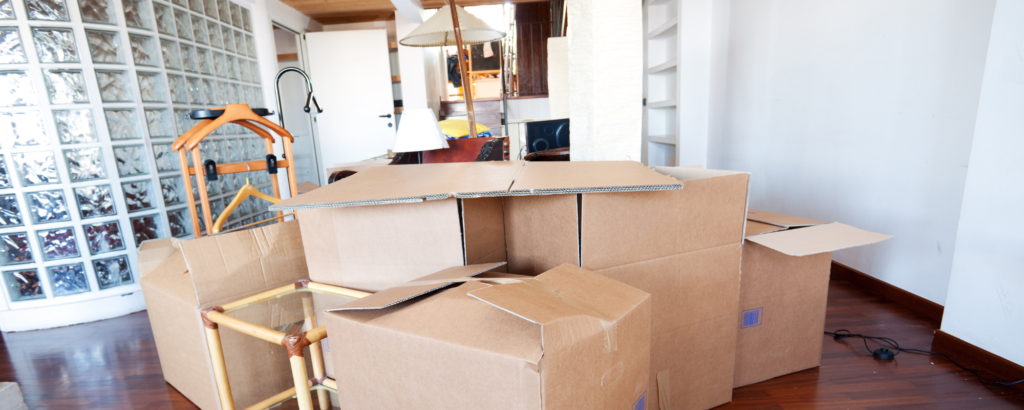 What type of items you need to relocate
Are your items typical of an average house move?
Or are there several large items that need manoeuvring?
Do you have unique items such as a piano that needs moving?
The type of items you need to move will have an impact on the house removals cost. Different items require different levels of care and expertise to move, and some items may even need specialist equipment.
The type of property you live in (including access)
What type of property you live in can either make the moving services easier or more difficult.
For example, if you live in a high-rise flat on the top floor of a 33-storey tower, it is going to be a slightly more difficult job than a ground-floor bungalow!
Access to your home can also play a part in your moving costs.
Can the removal company park their vehicles directly outside the property, or does parking need to be negotiated?
If you live in a city centre, a parking permit could be required for the duration of the move date also.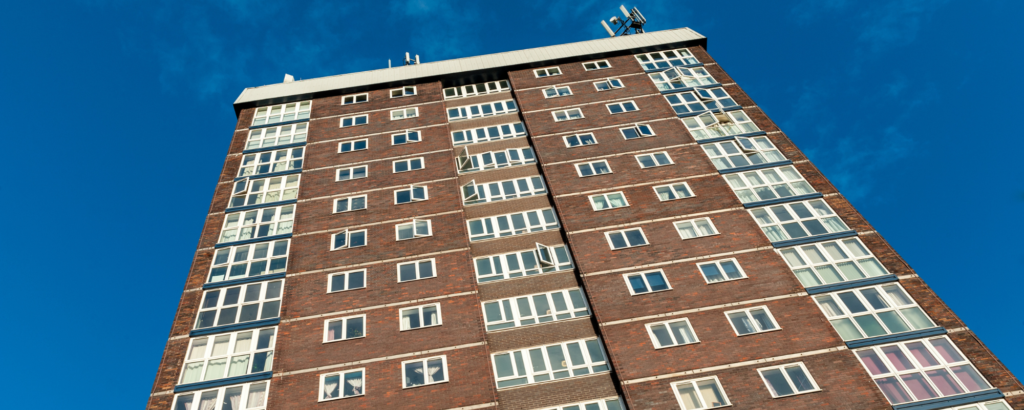 The distance you are moving to
The distance you are moving will also play a significant role in the price you're quoted. The further away you move, the higher the costs will be.
No surprises here, distance plays a factor in fuel costs which need to be included in your final price.
In addition, the further the distance the more hours our removal men will need to be hired for to complete moving house.
Understandably, long-distance removal costs are significantly higher than a local move across town.
Removal firms will need to take into account all the above to ensure your house removals costs are accurate.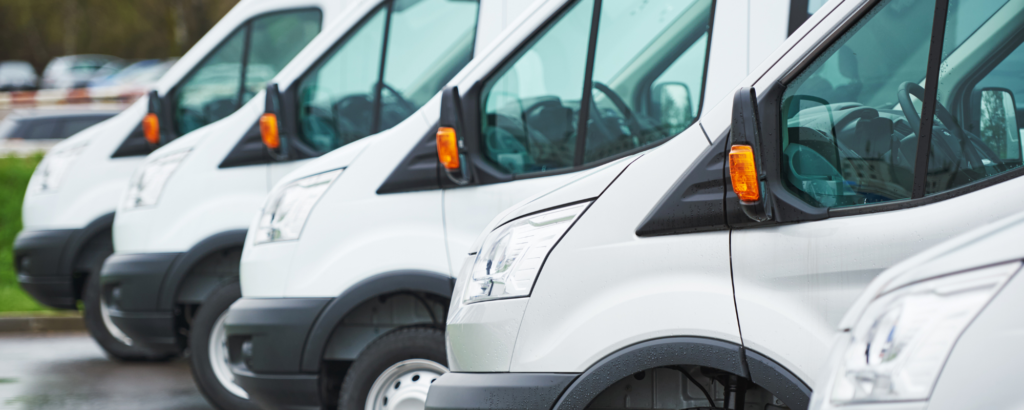 What types of removals services do you need removal quotes for?
At Marriott Removals, we provide a full suite of removal services, to ensure we can provide everything you need when moving house.
The house removal costs will vary greatly depending on the types of removal services you need.
Additional services you may require, and are available with our removal company include;
Home removal only
A home removal service involves carefully loading our removal vans with your items, and transporting them to your destination property.
Our team will also handle the larger items such as furniture removal.
You do your own packing beforehand and unpack everything once we've delivered your items to the new property.
Packing Service
Our packing services help deliver a stress-free move. We come to your house in the days leading up to your moving date, and carefully and professionally pack everything away for you.
We can even provide the packing material you'll need such as boxes, wrapping paper and bubble wrap.
Hired Manpower
If you need some extra hands to help with the move, our hired manpower service can be a big help.
Our removal men will assist you with loading and unloading your own removal vans, as well as any heavy lifting that needs to be done.
This is a great option if you're trying to keep removal costs low.
Storage Services
If you're not ready to move into your new property straight away or need somewhere to store things during the moving process, our storage service can help.
We have partnered with storage company Apex Storage to offer our customers a discount on their storage solutions.
This includes their temporary storage and long-term storage options, as well as insurance to protect your items while they're in their storage facility.
Full removals insurance
Whilst your items are in our possession, you can rest easy knowing that our removal company is fully insured on your valuable items.
Some removal companies may not include it and include it as additional costs, so it's important to check before you book.
The time frame you need to move in
Booking a removal company well in advance is likely to give you more competitive removal costs.
As the date of your move approaches, the availability of removal firms decreases and the costs usually increase.
This isn't a ploy to get more money out of you, it's simply because the removals company may have to rearrange other jobs, extend their team's hours or even hire additional staff to accommodate your move.
So if you have a provisional moving date, it is best to start speaking to removal companies.
How far in advance should I book a removal company UK?
We recommend booking your chosen firm at least 6 weeks before you plan to move. This will give you plenty of time to compare quotes and find the best cost of moving house.
Of course, if you're moving at short notice, this may not be possible. If you're in need to move house on short notice, don't panic! Get in touch with us and we'll do our best to accommodate your needs.
Do you pay upfront for removals?
Typically, no. A deposit is usually required to secure your booking but the remaining balance isn't due until after the job is completed to your satisfaction.
Some removal companies may require full payment upfront, but this is generally not the norm.
How do I choose a removal company?
If you have compared many companies, you may feel the most tempting option is to go with the firm offering the cheapest house removal costs.
However, not all removal companies offer a like-for-like service which could end up with you being billed additional removal costs.
When choosing a removal firm it is important to take into consideration more than just the cost.
Here are some important factors to look for in a quality removals company:
A good reputation
The first thing you should do when choosing a removal company is to check their reviews.
A reputable removal company will have plenty of positive reviews from happy customers.
Popular review sites such as Google reviews, Facebook Reviews and Trustpilot are good places to start.
Check they're fully insured
As mentioned earlier, many removal companies are not fully insured for every type of house.
Removal companies may also have a limit on valuables they are insured to carry during their transportation.
This is something important to consider if you have valuables such as fine art.
Always make sure to ask your prospective removal company if they have the necessary insurances to carry out your move.
Make sure removal quotes are fixed price
Most firms will work on fixed house removal costs. However, there have been instances where extra costs have been added to the final bill.
Unexpected costs can leave a sour note on what should be an exciting event.
To avoid this, be sure to ask your chosen company if their quote is a fixed price. If it's not, ask them to provide a breakdown of what the final cost could look like so you know exactly what to expect
Make sure to get everything in writing, for clarification at a later date should it be needed.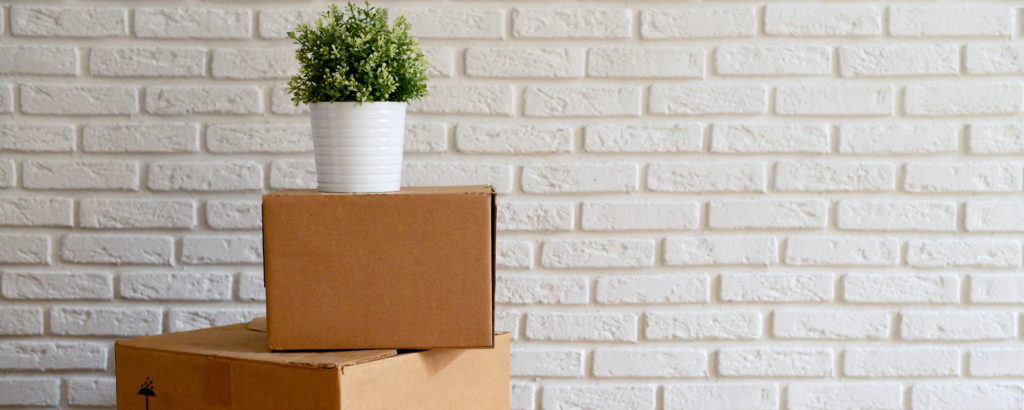 The costs of a removal company – Conclusion
House removal costs can vary significantly depending on numerous factors such as;
The size of the property
The quantity and types of items to be moved
The distance between the starting and destination property
The types of removal services you require
It is important to appoint reputable removal companies that are experienced and can prove their reputation via online reviews.
Final thought
It is always important to make sure that the company has valuables insurance that covers your items. Most removal companies should have this, but there have been instances where this is not the case.
And finally, always ensure that the house removal costs given are a fixed price.
By obtaining this in writing, you can ensure the price you were happy with stays the same, and there is no extra cost at the end of your move!
Contact Marriott Removals
If you are looking for a trusted house removal company, then contact us today.
Trusted by hundreds of people per month to assist them in moving house, you can rest easy knowing you have professionals on the job.
We are not your average house removal firm either, we are trusted by household brands such as DFS and Sofology to handle their delivery needs daily.
We're fully insured and our removal costs are a fixed price.
No unexpected charges!
Let's get your business moving