House Removals Macclesfield
Macclesfield house moving made simple
House Removals Macclesfield
If you live and Macclesfield and have been looking for trusted house removal companies, you may have found it harder than expected.
From companies in Manchester refusing to service further than Stockport, to small Cheshire man and van removals not being able to take on larger items of furniture, it can be difficult to find a company that you can rely on.
That's where we come in. At Marriott Removals, we have a large team handling house removals across Cheshire including Macclesfield daily. 
Our family run removals company provide home removal van services 7 days a week, ensuring your house clearance can be at a time that conveniently suits your needs.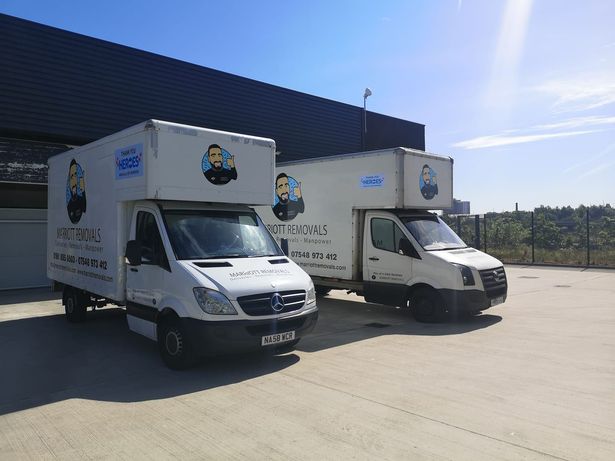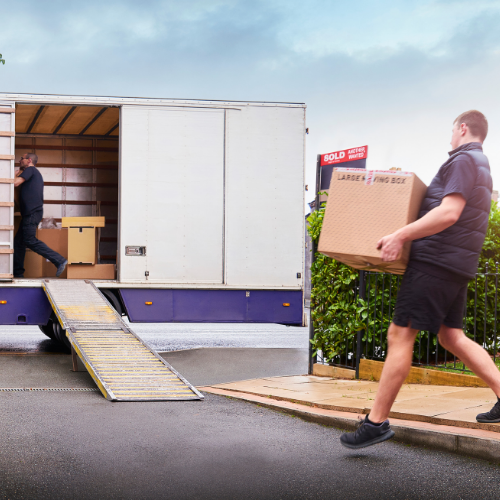 Our Macclesfield removals service
Our moving company can handle any requirements for our customers. From a 5 bedroom mansion to a single-person apartment, we will deliver a personal service with a smile on our faces!
We know that moving home can be worrisome, so we'll do whatever it takes to make sure the process is straightforward and seamless for you. Not to mention, we're more than equipped to take care of all the heavy lifting and furniture moving. You can just kick back and let us handle everything.
Marriott Removals are also fully insured. This means you can rest assured that your belongings are in the hands of reliable hands.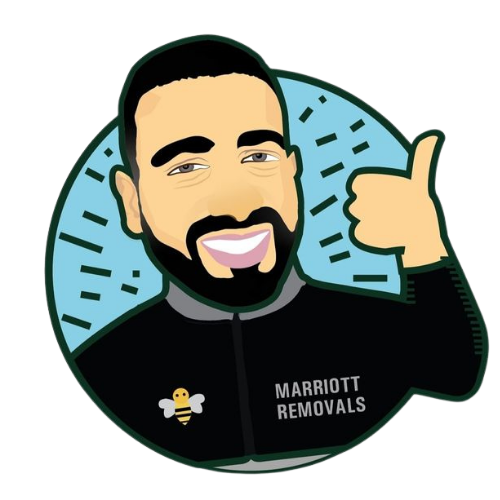 On average, people move house five times before they turn 30.
And three more times later in life making a total of eight moves!
What are the services that we offer?
We offer different types of services than other removal companies in the Macclesfield area to guarantee your safety and smooth transition.
Our top priority is making sure you're comfortable, so each service is designed with that goal in mind.
We'll handle the lifting as soon as you've packed all of your boxes and belongings for the move.
We will transport all of your things in the most secure manner possible.
From trolleys to blankets, we provide all of the services you'll need to ensure that your items arrive in good shape, just like when you handed them over.
Packing is a hassle, but we can help.
We'll arrive on time at your property in Macclesfield and pack your belongings quickly and efficiently.
We're happy to tackle any size space, whether it's a small kitchen or an entire house.
So give us a call today and let us help you out.
Sometimes you may feel you can complete the move solo without removal services, or even a man and van.
However, for bigger things and to make everything go quicker in general, some professional manpower may be required.
That's where our Macclesfield house removals team come in, we're ready to go right now!
If you need to move an item that is too big or complicated to transport, we can help you with in-house removal services including whole house removals if required.
Ovens, dishwashers and things like washing machines can be troublesome during house clearances. Our Macclesfield removal men can assist you with making a quick house move whilst minimising the risk of damage to your expensive things.
Our Macclesfield house removals company will arrive at your home and stay for the length of time you've blocked out the team for hire.
The Full House Removal Package
Also known as the ultimate stress-free package delivered by our removal company.
We combine all of the above services into one so that your move day is as successful as you dreamt it would be.
Our helpful team have made this our most popular service, and we have many clients who have left a positive review upon completion at their new home!
Once you've reserved your slot for a time when our team will come, we'll take care of the rest.
What do you need to do? Relax, sit back and leave us to handle the transportation of your valuables.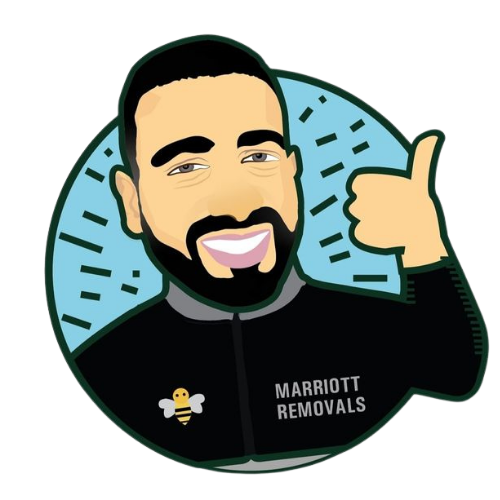 Let us quote your house removal today.
We promise it won't break the bank (or your back).
Choosing the Right Removals Company
Moving home is always an exciting chapter in anyone's life, no matter how many times you have relocated!
You'll also need a home moving company who are reliable and have previous experience in transportation services.
As one of the leading removal companies, we move hundreds of people to a new address each month for Macclesfield and the Cheshire area.
At our company, we pride ourselves on providing an excellent home removal service that is trustworthy and dependable.
We understand how stressful moving homes can be, so we will do everything in our power to make the process as smooth and seamless as possible for you.
With Marriott Removals you can rely on us to take care of everything you need when moving to a new location, and always with the highest quality.
Our skilled movers can assist you with your house removals. We have the knowledge and experience to guarantee that the job is done correctly.
We're here to help with any house moves, big or small.
Why choose Marriott Removals
Not only do we provide services of the highest quality, we deliver them with a smile as standard (just like our logo!)!
Not only does our staff have a decade of experience with house removals, but they're also extremely personable!
We are not like other house removal companies. We have a fleet of ten vehicles that serve both commercial and residential customers in Macclesfield.
Our size allows us to give our clients more value than what is typically available from your man and van service.
We're well-known for our dependability and quality. We work with big names such as DFS, Sofology, and Manchester University, just to name a few!
They choose us because of the great service we provide time after time.
We always keep our word and deliver on what we say we will.
What our clients say about us
We assist hundreds of individuals move every month in the Macclesfield and Cheshire region, with many of our clients referring friends and family to us.
If that isn't enough to persuade you, we've had a 97.27 percent client satisfaction rating since we began!
Instead of taking our word for it, look at the satisfaction previous clients in Macclesfield had with us…
Don't take our word for it; instead, have a look at what some of our previous clients in Salford had to say about us…
How to get a quote for your house removal in Macclesfield
Thank you for taking the time to select us as your preferred house removal service.
To schedule your move, please fill out our house enquiry form or call our office at 0161 885 0503.
Our skilled customer service representatives will gladly take any information you need to provide in order to give you an accurate quote for the services you requested.
Once that's done, one of our team members will be more than happy to help you book a day for our removal crew to come and start the transportation process.
We'll help you with your house removal in Macclesfield, ensuring that the process runs as smoothly as possible so you may fully appreciate the thrill of moving to a new place!
Let's get your moving home