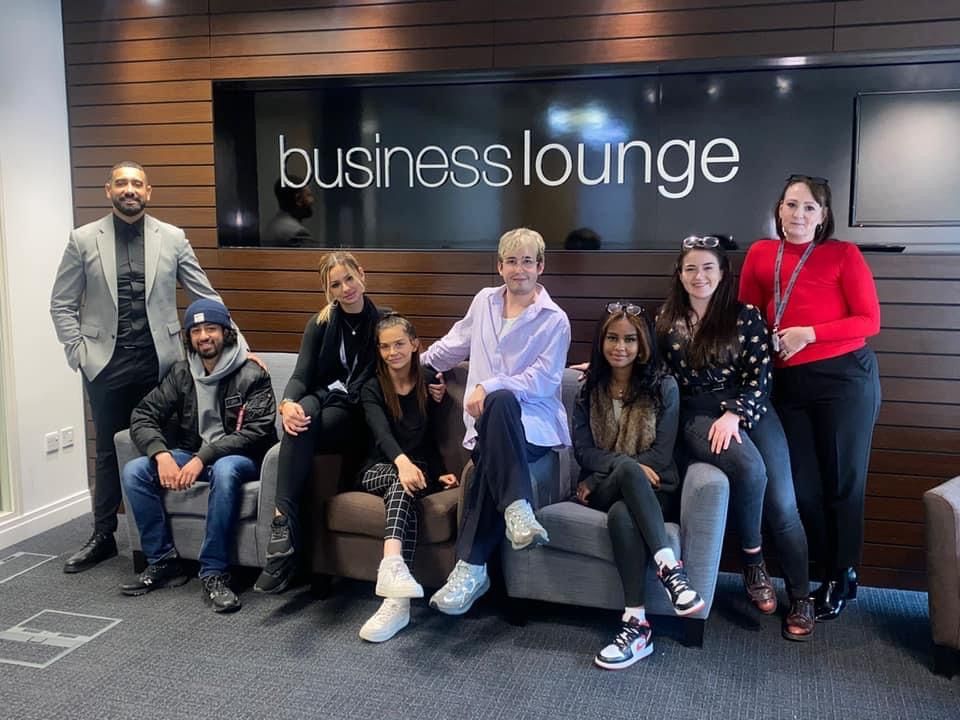 Moving home is a personal moment, filled with different emotions. 
Why share it with a company you know nothing about?
Welcome to our family! We'll help you in any way we can because we know how it feels to be in your shoes.
We have created a team that will solve your moving problems.
So whether it is excitement, sadness or mixed emotions you are feeling about your forthcoming move.
We will put all our efforts towards making the transition into your new home as smooth as possible.
Each member of our family has many years of experience working in removals and can respond to anything you might need with ease and expertise.
Meet your home removal SOS team
Our culture
Our culture is one of hard work, honesty and dedication; we believe that if you do the right thing by people, good things will happen.
Our team of experienced and qualified home removers will take care of your belongings as if they were their own, ensuring a safe and smooth move for you and your family
We offer a home removals service that is second to none. From the initial contact through to the final handshake (or hug!), we are with you every step of the way, ensuring that your move is as stress free as possible.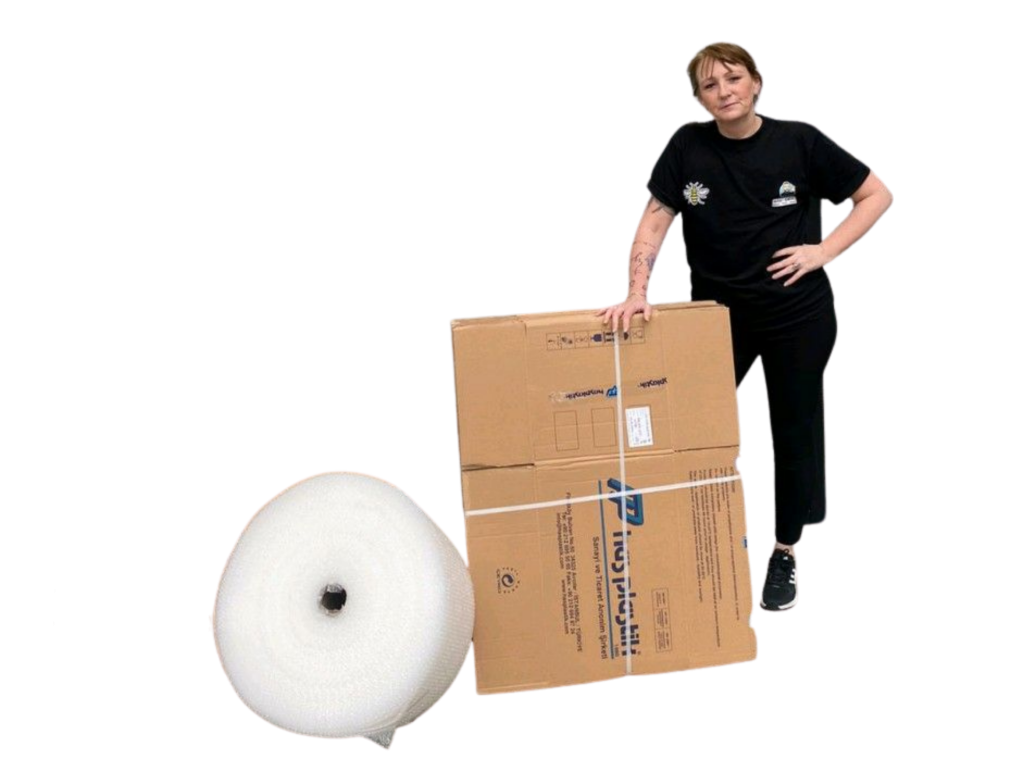 The Marriott Removals Team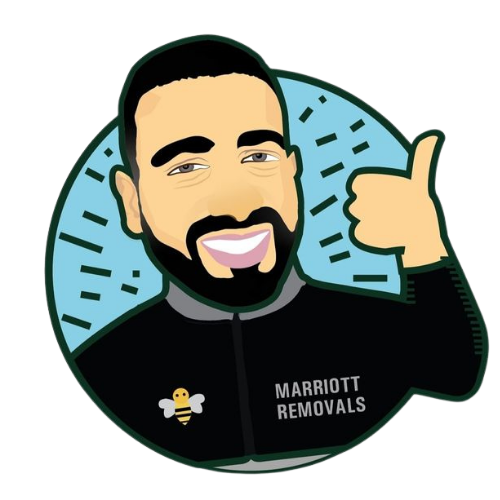 Ryan Marriott - Managing Director
Ryan started the company in 2016, securing Marriott Removals first home move contract and laying the foundations for the businesses success thereafter.

Ryan has worked in the delivery industry for over 10 years and has the back pain to prove it!

A passionate believer in 'service with a smile' (so much so he has his face plastered on the logo!), he ensures that your house moving day is full of laughter alongside a smooth service.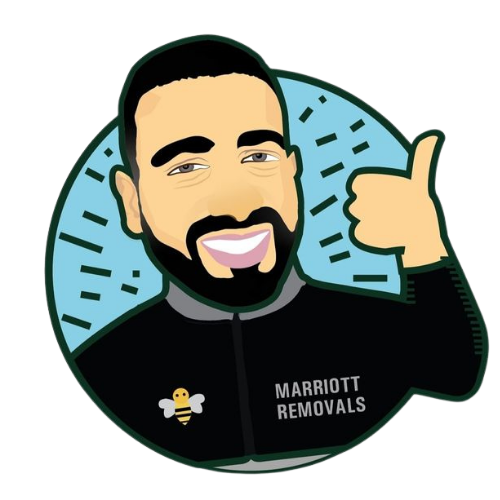 Muhammed - Administration Manager
Muhammed has been working at Marriott Removals since September 2021.

Initially beginning as part of our customer service team, Muhammed quickly grasped our company culture and was promoted to Administration Manager.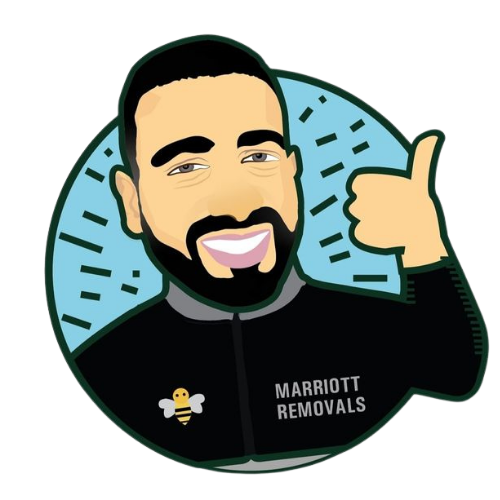 Liz Whitworth - Operations Director
Liz joined the company in 2020. Such was her dedication and innovation in driving the business forward, Liz very quickly escalated into senior management.

Liz's role ensures everything across Marriott Removals runs smoothly and efficiently, and that you as a client receive what we promise.

Outside of work Liz is an avid fundraiser for charities such as Prevent Breast Cancer.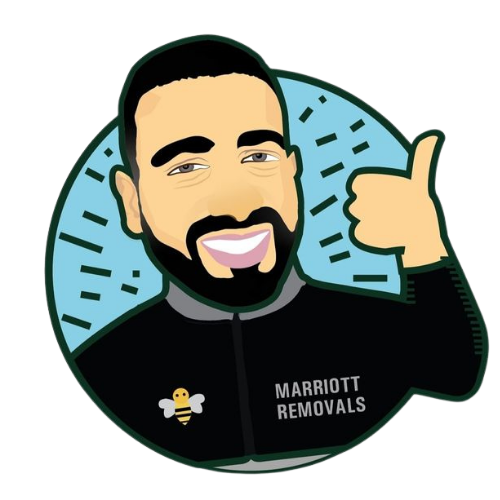 Charli - Customer Service Manager
Charli joined the Marriott Team in November 2021 and has quickly proven to be a great asset.

Before joining Marriott Removals, Charli studied Fashion & Brand management at university before deciding for a career change.

And we are glad she decided that too. Charli skills have recently seen her promoted to Customer Service Manager.

As a Marriott client, Charli will ensure that any queries you have during the removal process are handled in a satisfactory manner.
Marriott Removals – A brief history
How many times have you heard about a business happening through a chance meeting or conversation?
Marriott Removals is no different.
But it is still a question many customers ask.
How did Marriott Removals become?
Head back to 2016, and Ryan Marriott was busy running an afterhours alcohol delivery company he founded with a friend.
However, the unsociable hours (11pm-6am) alongside the demands of having a family with 2 young children meant a change in career was necessary.
As you can imagine, school runs were a task on a couple of hours sleep!
Ryan decided to change from delivering alcohol at all hours, to delivering items in the daytime for a well-known courier service.
Hours were long, and pay wasn't great, but little did we know the seed of Marriott Removals had been planted.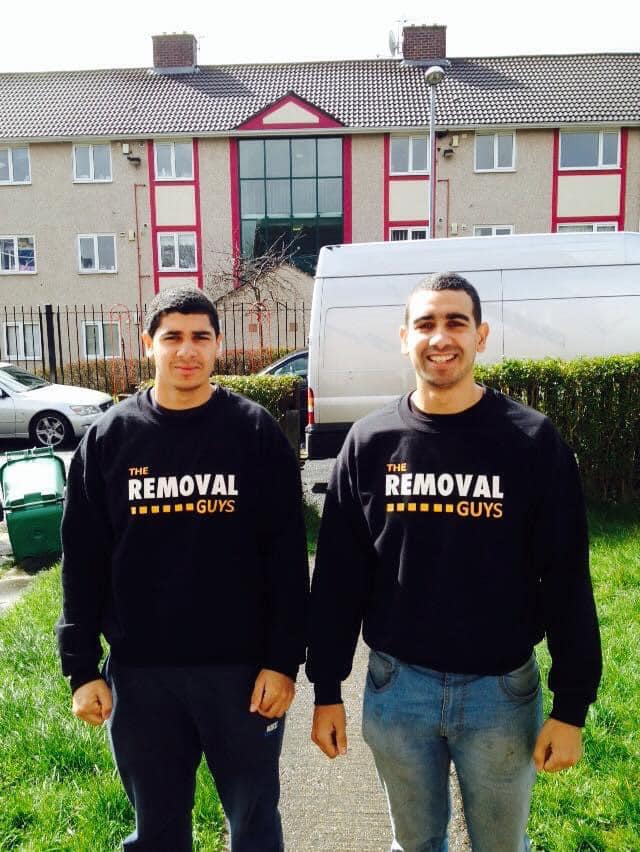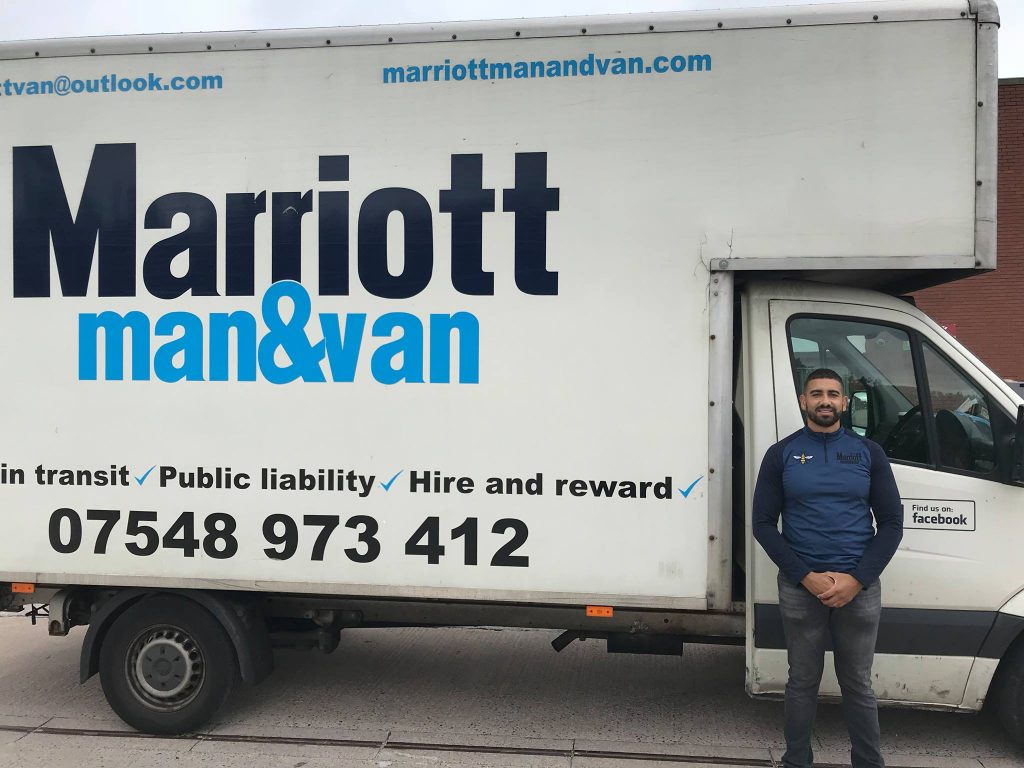 The start of Marriott Removals
How? The purchase of Ryan's first van.
After working for the courier company for 2 years, a chance conversation through a mutual friend let to the inception of Marriott Removals.
After delivering a parcel to this person, they mentioned that the estate agents she worked for were looking for a trusted home removal service for the home buyers.
Immediately Ryan upgraded his van to a larger specification, and Marriott Removals was born (albeit with a different name at the time!) offering home moving services.
A long-term contract was signed with the estate agent to manage all their house moves.
Very quickly the first employee was hired (who is still with us to this day!), and Marriott Removals became a 7-day removal service, including waste management.
In the years that followed Marriott Removals began working with household names such DFS, Sofology and HomeSense.
We have a strong philosophy about giving back to our local communities. Our growing stature in Greater Manchester has helped us get involved in fantastic charitable causes, which we will continue to do.
Since our humble beginnings, our Marriott Removals family is now home to 30 employees with over half of that team on the road providing removal services daily.
In the last 18 months due to our continued success, we have doubled our van fleet to provide services to even more people needing to relocate home.
This growth was achieved even through a pandemic.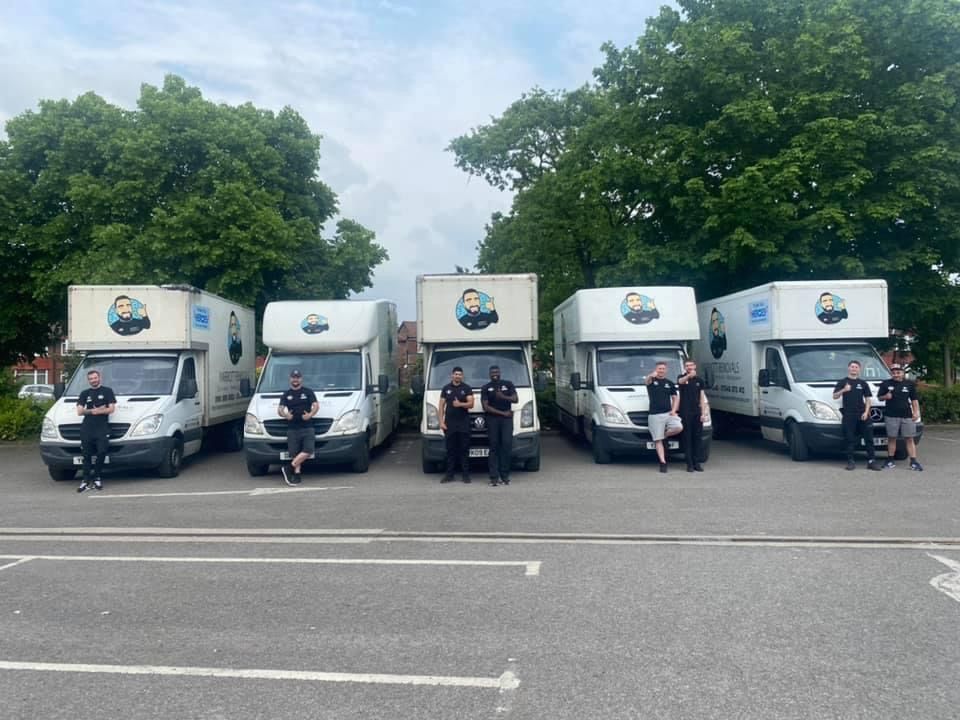 To maintain the upward demand for our services Marriott Removals will be on course to employ a further 50 people over the next 5 years.
As we continue to grow our working family, we also have HUGE plans to widen our service offering for home movers to remove even more stress.
This includes our investment into our own storage facility where you can house your belongings to ease your moving pains!
As part of our mindful future growth, we also want to ensure Marriott Removals plays it's part in the sustainable future of the environment. We are committed to having a fully electric fleet by 2027, reducing our carbon footprint.
In addition to greener vans, all our packaging materials are recycled, and can be recycled once more when you are finished with them.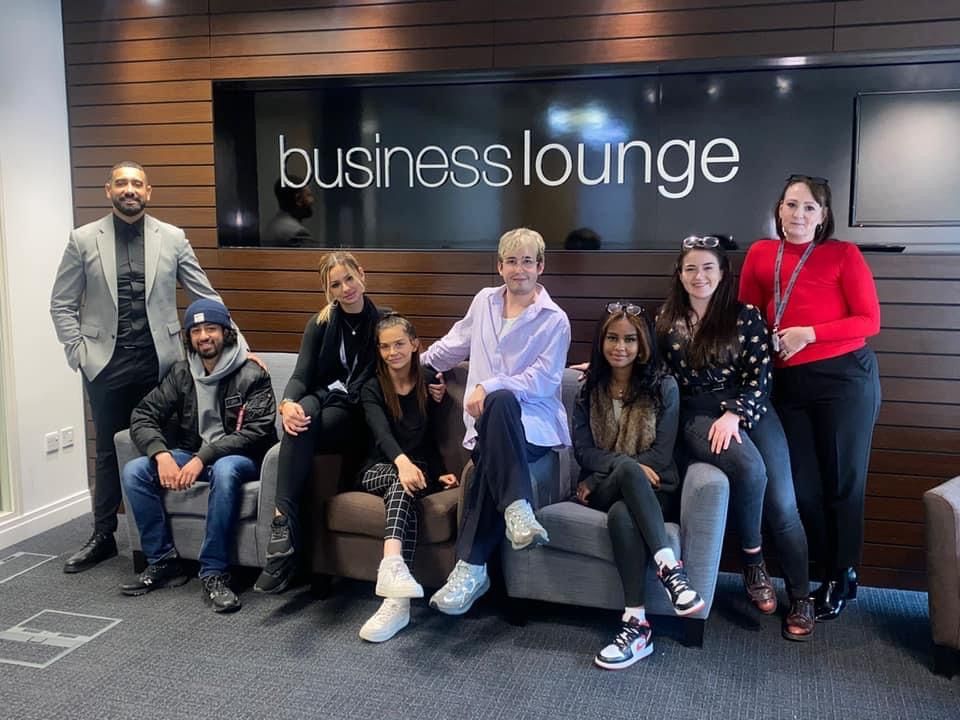 We also believe we have a social responsibility to give back to our local community. Over the last five years, we have been lucky enough offer our services for free to some great causes.
If you are part of a charity or a good cause in need of our services, do not hesitate to get in touch.
A Trusted Removal Company
Let's get your business moving