Hassle-free house moves across Sale
Finding the best house removal firm for your Sale property move might be difficult. There are a variety of businesses to select from, and deciding who to trust may be difficult.
At Marriott Removals, we know how crucial it is to have your belongings carefully and swiftly moved. We have a team of professional movers that will do their best to ensure that your move goes as smoothly as possible.
We provide our service seven days a week, including evenings and weekends, ensuring that your house move may be finished when it is most convenient for you and your family.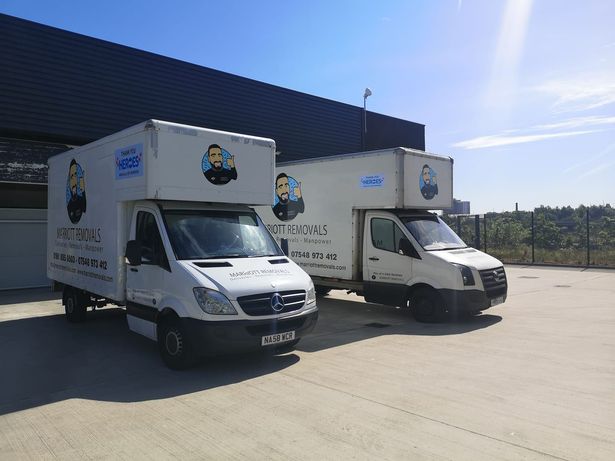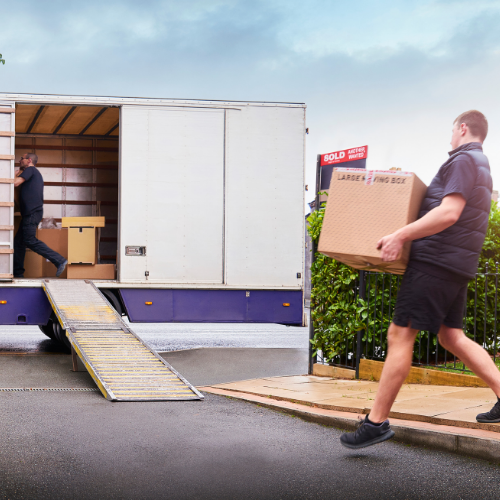 Our Sale house removal service
We can transport any size property with ease. We might carry everything from a single-bedroom flat to a five-bedroom mansion and do it with a smile on our faces!
We understand how stressful moving may be, so we'll do everything we can to make the transition as simple and painless as possible for you. 
We also have the capacity to manage all of the heavy lifting and furniture shifting, allowing you to simply relax while we handle it all.
We're also fully insured, so you can rest assured that your belongings are in safe hands.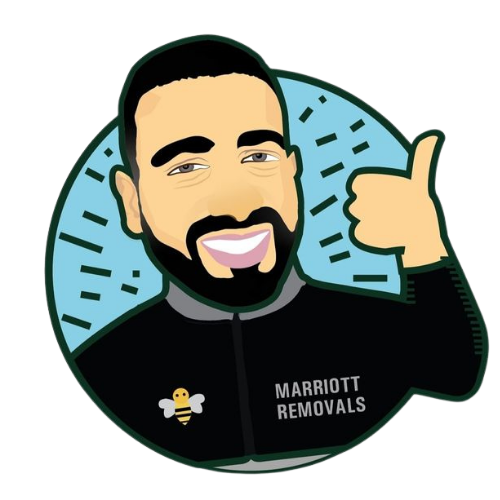 On average, people move house five times before they turn 30.
And three more times later in life making a total of eight moves!
What are the services that we offer?
We provide several removal services to ensure that you are in excellent hands.
Each service is designed to make the transition as simple and painless as possible.
We'll handle the lifting as soon as you've packed all of your boxes and goods for the move.
We will transport all of your belongings in the safest manner possible.
From trolleys to blankets, we offer all of the services you'll need to ensure that your items arrive in the same condition they were in when you handed them over.
Packing may be inconvenient. We can assist you with the packing process for your whole house or just a portion of it.
We will arrive on time at your property in Sale to pack your belongings, and we'll work as quickly and carefully as possible to deliver you with a high-quality service.
We'll tackle it in any situation, whether it's a tiny kitchen or the entire home. Get in touch with us and let us make things simpler for you.
So you've decided to handle the removal yourself, but you've decided that for the larger items and to make everything move faster in general, you'll need some professional assistance.
You've arrived at the correct location. We're prepared to go.
We provide in-house removal services for items that are too big or complicated to transport, all the way up to total house removals if necessary.
Dishwashers, washing machines, and ovens can be troublesome to move. Our Sale staff can help you with making a simpler transfer and reducing the risk of damage to your costly possessions.
Your Sale house removals crew will arrive at your address and stick around for the length of time you've requested.
The Full House Removal Package
Let's just call it the ultimate stress-free removal solution.
We combine all of the above services in order to make your relocation day more efficient for you.
We provide it since it is so popular, and we have a lot of happy clients and positive feedback as a result.
Once you've scheduled our team for your planned days, our team will arrive and take care of the rest. Simply sit back and get enthusiastic about your new home.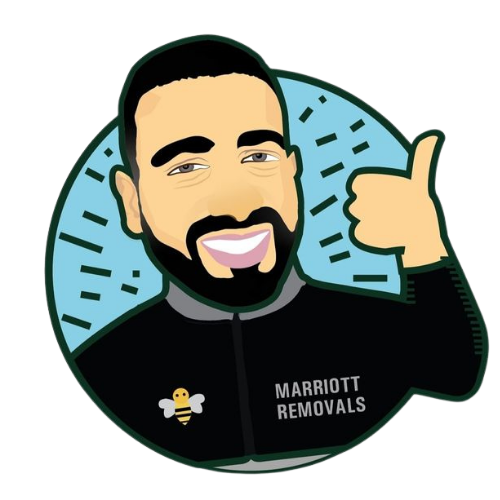 Let us quote your house removal today.
We promise it won't break the bank (or your back).
Choosing the Right Company
Even if it's your first or tenth house move, it's always a big event.
You want to be certain that your house removals staff will do the task carefully and safely without causing any damage.
We move hundreds of homes each month for Sale and the Trafford region as house removal experts. We are committed to delivering a high-quality home removal service that keeps its promises, so you can be confident that we will do everything feasible to make this house moving as painless and stress-free as possible.
You can rely on us to take care of every detail of your move with our Marriott Removals.
Our expert professionals are standing by to assist you with your house removals. We have the knowledge and experience to get the task done correctly.
For house moves little or large, we're here for you.
Why choose Marriott Removals
We provide excellent service with a smile as standard (just look at our logo)! Our team is not only seasoned for ten years in daily house removals, but we also deliver a pleasant service!
We are not your typical local house removal business. Our ten trucks in our fleet serve both domestic and commercial properties in Sale, allowing us to deliver more for our customers.
We have always been regarded for our dependability and excellence. We deliver for household names like DFS, Sofology, and Manchester University.
Needless to say, they use us because of the impeccable service we provide.
We're dependable, courteous, and deliver on our promises.
What our clients say about us
We assist hundreds of people move every month throughout Sale and the Trafford region, with many a client passing on our name through word of mouth.
If that isn't convincing enough, we've received a 97.27 percent client satisfaction rating since our inception.
Don't take our word for it, though. Take a look at what some of our previous customers in Sale had to say about us…
How to get a quote for your house removal in Sale
Thank you for selecting us as your trusted house removal service.
The first step to getting your move booked in is to fill in our house enquiry form, or call our office on 0161 885 0503.
Our pleasant customer care staff will happily accept any information you need to give an accurate quote for the services you requested.
From there, our staff will be excited to schedule your preferred day for our house removal team to come in and get the job done.
We look forward to helping your house removal in Sale go as smoothly as possible, letting you enjoy the excitement that moving home can bring!
Let's get your business moving