Efficient home moves in Bolton
Finding the ideal house removal business for your Bolton relocation may be difficult. There are a lot of businesses, and it's difficult to know who to move forward with.
At Marriott Removals, we recognize how crucial it is to have your house moved safely and effectively. We have a staff of competent experts that will tirelessly work to ensure that your relocation runs as smoothly as possible.
We work seven days a week, including evenings and weekends, ensuring that when you and your family move, the most convenient time for you is taken care of.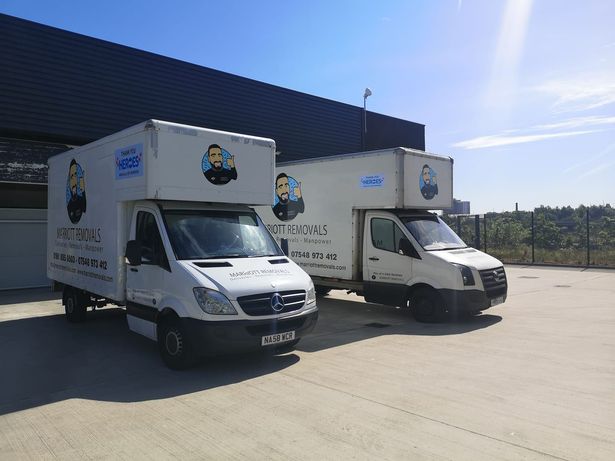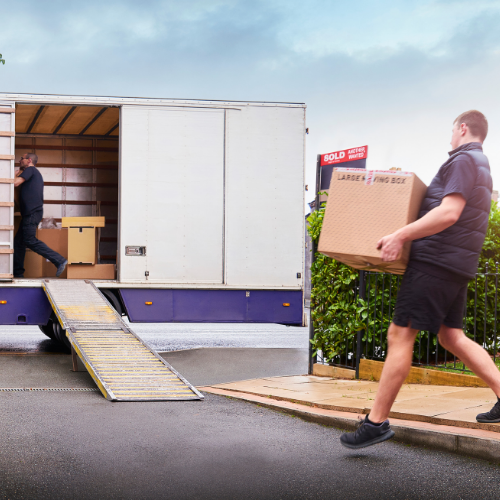 Our Bolton house removal service
Whether you're moving into a modest apartment or a large mansion, our household moving company has you covered.
We can transport anything from a one-bedroom flat to a five-bedroom house with a smile on our face.
We realise that moving is a difficult experience, so we'll do all we can to make the process as simple and painless as possible for you. We can also handle all of the heavy lifting and furniture relocation, so you won't have to.
We're also fully insured, so you can rest assured that your belongings are in safe hands.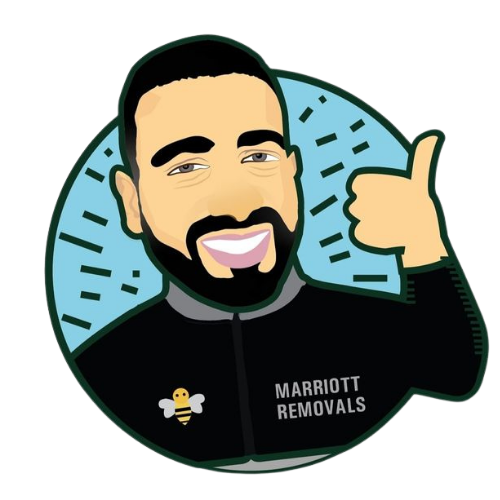 On average, people move house five times before they turn 30.
And three more times later in life making a total of eight moves!
What are the services that we offer?
We provide a comprehensive list of services to ensure that you are in good hands throughout the removal process.
Every service is built to make your house as easy to move as possible.
You've loaded all of your boxes and goods in preparation for the move, and we'll handle the heavy lifting.
We will collect all of your things and put them on our trucks in the most secure manner possible.
We have everything you need for the delivery of your items, from trolleys to blankets, to ensure that they are delivered in the same condition as when they were taken.
Packing can be a hassle. We can help you with the packing process for your entire home or just a portion of it.
We will arrive on time at your house in Bolton to pack your belongings and work as quickly and carefully as possible, ensuring that you receive a high-quality service.
We'll take care of it, whether it's a little kitchen or the entire house. Get in touch with us and we'll make things easier for you.
So you've arranged your removal needs, but you've decided that for the larger items and to speed up the process in general, you'll need professional assistance.
You've come to the right place. We're ready for action, too.
We provide in-house removal services for items that are too big or unwieldy, all the way up to full household removals if required.
Ovens, dishwashers, and washing machines are all difficult to move. Our Bolton moving team can assist you in making a less complicated relocation while also reducing the danger of your expensive goods being damaged.
Your Bolton house removals team will arrive at your home and be on hand for the length of time you have booked.
The Full House Removal Package
Simply put, it's the best stress-free solution there is.
We combine all of the above services into one convenient package so you don't have to go anywhere else.
It's no surprise that it's our most popular service, and we have a lot of happy clients and reviews as a result.
Once you've scheduled our staff for your chosen days, we'll come in and take care of the rest. Simply sit back and enjoy your new house.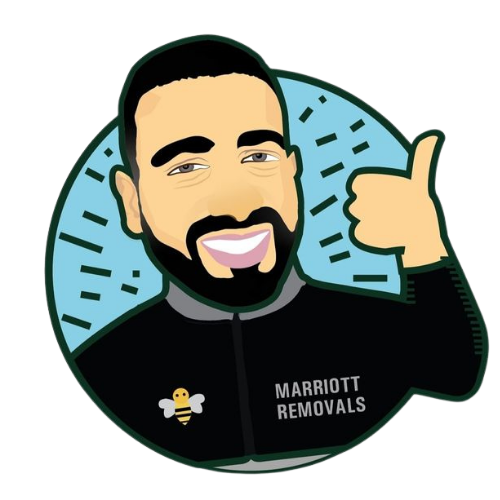 Let us quote your house removal today.
We promise it won't break the bank (or your back).
Choosing the Right Company
No matter how big or little your move is, it's always an important occasion.
You want to be sure that your house removals professionals will do the work carefully and securely without causing any harm.
We assist hundreds of people move every month throughout Bolton and the Lancashire region as house removals experts. We are dedicated to providing a high-quality house removal service that keeps its promises, so you can rest assured that we will do everything possible to make this moving process as simple and worry-free for you.
With Marriott Removals, you can rest confident that we have everything handled.
Our house removal experts are on hand to assist you with your move, with the know-how and experience necessary to guarantee that it is completed correctly.
For house moves little or large, we're here for you.
Why choose Marriott Removals
Our team are not only experienced for a decade in daily house relocations, we operate a friendly service with a smile as standard (just look at our logo)!
We are not your average local house removal company. We have a fleet of ten trucks that can handle both domestic and commercial moving in Bolton, giving us more capacity for our customers.
We are recognized for our trustworthiness and excellence. We transport products for household names such as DFS, Sofolology, and Manchester University.
Needless to say, they use us because of the impeccable service we provide.
We're dependable, courteous, and deliver on our promises.
What our clients say about us
We assist hundreds of people every month throughout Bolton and the surrounding area, with many a client passing on our name through word of mouth.
If that isn't convincing enough, we've received a 97.27 percent client satisfaction rating since our inception.
Don't take our word for it, though. Take a look at what some of our previous customers in Bolton had to say about us…
How to get a quote for your house removal in Bolton
Thank you for selecting us as your trusted house removal service.
The first step to getting your move booked in is to fill in our house enquiry form, or call our office on 0161 885 0503.
Our courteous customer service team will gladly take the necessary information from you, to provide an accurate price for the services that were requested.
After that, we'll be happy to schedule your desired date for our house removal company to come and perform what they do best.
We're glad to assist with your house removal in Bolton, allowing you to fully enjoy the excitement that relocating brings!
Let's get you moving home